News and Updates from Your Belleville NJ Dentist, Dr. Flynn-Nyktas
Creating a relationship with our patients goes beyond their visits for professional treatment. Your
Belleville NJ dentist
, Dr. Flynn-Nyktas, wants to ensure that all patients have the comfort of knowing our office will provide them with updates and important news that needs to be shared. On this page, we'll be providing you with necessary information regarding Dental Doctors of NJ P.C.
If you have any questions about the information below or are interested in sharing the stories of your time with your Belleville NJ dentist, please give us a call today at (973) 450-0511 for further discussion.

Sincerely,
Dr. Deborah Flynn-Nyktas
Your Belleville NJ Dentist
Dr. Flynn-Nyktas is a New Member of the SECC!
January 30, 2017
We are proud to be part of the Suburban Essex Chamber of Commerce! Read more below:
"The Suburban Essex Chamber of Commerce (SECC) welcomes Dr. Deborah Flynn-Nyktas to the chamber and our business community with a grand opening ribbon cutting. Dental Doctors of NJ, PC is located at 136 Washington Avenue in Belleville that offers general, restorative and cosmetic dentistry. In photo from left to right are Donna M. Pietroiacovo, SECC Exec. Admin., Belleville Deputy Chief Gerard Corbo, Mario Drozdz, Lois Tirrell, SECC VP Memberships, Dr. Deborah Flynn-Nyktas, owner, Dr. Christopher Kahanec, SECC trustee, Dan Bitecola, SECC trustee, Nelson Barrera, Isabela Van Tassel, Bruce Kriegsies and the Belleville Police Department.
Photo courtesy of Anthony S. Torres Photography"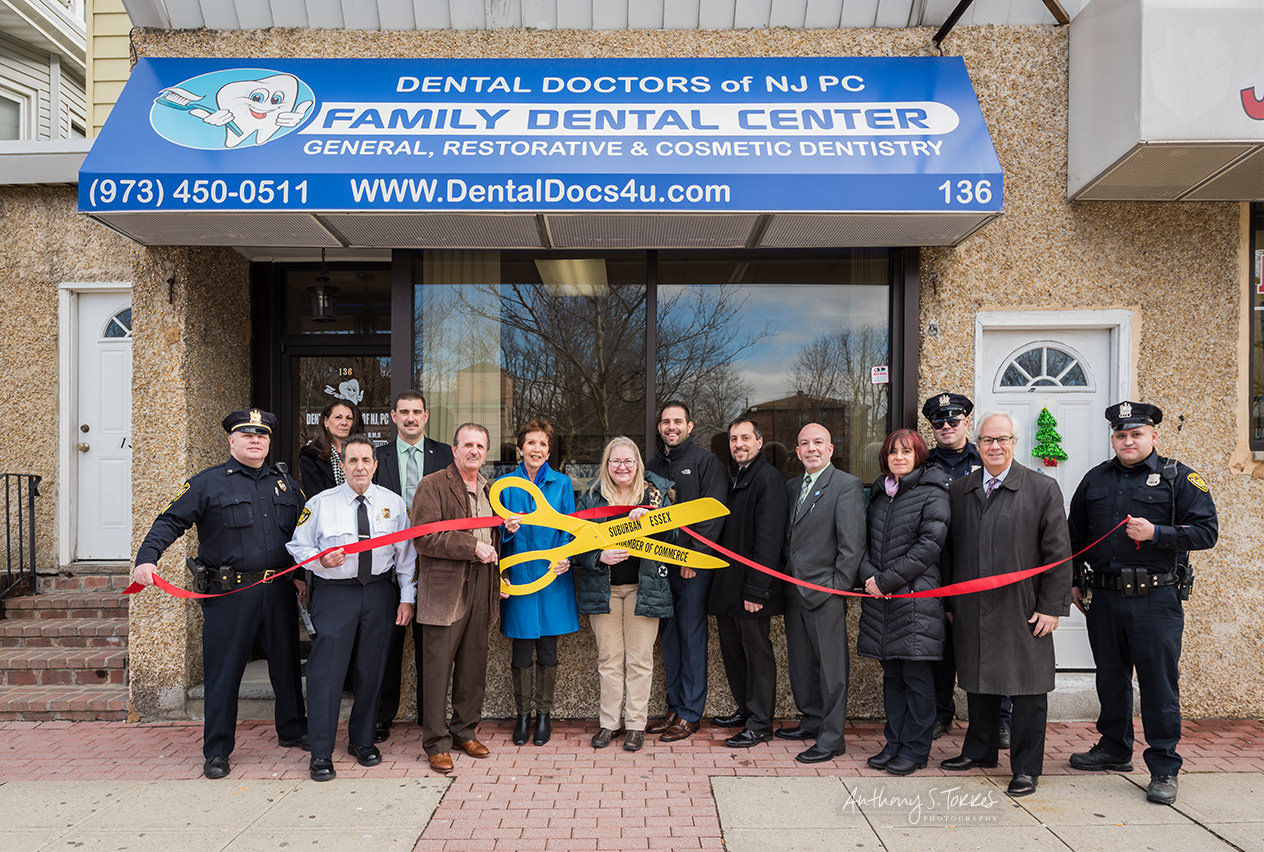 Check out our new website!
September 22, 2016
We are pleased to introduce you to our brand new website. Here you can find information about our office including the procedures we offer, an office tour and more. In addition, we'll be using this page to keep you posted on the latest news from our office. Have a look around, and let us know if you have any suggestions. Enjoy!