Dental Doctors of NJ P.C.
Belleville Family and Cosmetic Dentist
136 Washington Ave.
Belleville, NJ 07109
Top Belleville Dentist in New Jersey
Dental Doctors Of NJ P.C. is here for all your family's dental needs. Your

Belleville dentist

offers a wide range of professional dental services in a caring, comforting environment to patients of all ages.

Whether you require a routine check-up, are experiencing discomfort, are looking for a cosmetic treatment such as teeth whitening, or interested in a more in-depth procedure such as

root canal therapy

,

crowns

,

dentures

, or

dental implants

… Dental Doctors of NJ, P.C. will help you discover the treatment option that's best for you.

Work Together with Your Belleville Dentist to Improve Your Healthy Smile

We invite you to contact us for a consultation – Our professional staff will speak with you about your dental goals and advise the best way we can help to accomplish them. A dazzling new smile awaits you!
Testimonials
Dawn R.

Excellent dentist and dental appointment. I appreciated her thoughtful questions regarding the symptoms I mentioned and her willingness to engage with the problem and present possible causes and a referral. Plus her office is lovely!

Anonymous

Dr. Flynn Nkytas has been my dentist since 2007 and her exemplary services transformed me from a frightened "don't go to the dentist unless in pain" patient to one that looks forward to having excellent dental hygiene. Dr. Flynn's demeanor is one characterized by patience, humor and a soothing manner. Thanks to her expertise, I now smile broadly!

George C.

Quick and efficient with no pain or discomfort. I had a very pleasant experience!
Office News
Jan 30, 2017

-

Dr. Flynn-Nyktas is a New Member of the SECC!

We are proud to be part of the Suburban Essex Chamber of Commerce! Read more below: "The Suburban Essex Chamber of Commerce (SECC) welcomes Dr. Deborah Flynn-Nyktas to the chamber and our business community with a grand opening...

Sep 22, 2016

-

Check out our new website!

We are pleased to introduce you to our brand new website. Here you can find information about our office including the procedures we offer, an office tour and more. In addition, we'll be using this page to keep you posted on the latest news from...
Our Services
Root Canal

We perform most root canals in house and will recommend appropriate followup care. We will provide root canal treatment with little to no discomfort.

Oral Surgery

We perform routine extractions and surgery. Your comfort is our concern. We use dentalvibe when giving injections to minimize the pain associated with shots.

Missing teeth/Implants

We coordinate treatment with local oral surgeons to restore missing teeth with Implants, Crown and Bridge or cosmetic denture alternatives.

Cosmetic Dentistry

Let us enhance your smile! We offer Zoom whitening, Nite-White bleaching, veneers, cosmetic bonding and Invisalign!
Appointment request
Need an appointment with a dentist in Belleville ? Requesting an appointment at our Belleville, NJ family and cosmetic dental office is now easier than ever. Fill out the form below and we'll contact you to find a time that fits your schedule. Start your journey towards a beautiful smile with us today!
Contact Us
Have a question or comment? Fill out the Contact Us form and we will be in touch as soon as possible.
Dental Doctors of NJ P.C.

136 Washington Ave

Belleville NJ 07109
Phone: (973) 450-0511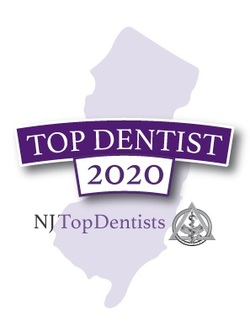 Dental Doctors of NJ P.C.
Deborah Flynn-Nyktas, DMD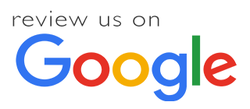 Fill out the contact form below and we will respond as soon as possible
Preventive Care
Cosmetic Dentistry
Restorative Dentistry
Dental Doctors of NJ P.C.
Belleville NJ Family & Cosmetic Dentistry